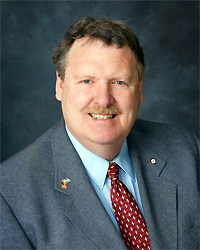 John McTernan
During numerous appearances on television, radio and in seminars, he has publicly defended Israel in light of Biblical prophecy. His current best selling book is As America Has Done To Israel.
He is author of the acclaimed book God's Final Warning to America, and co-author of the bestseller Israel: The Blessing or the Curse. From his experience debating, John wrote the Only Jesus of Nazareth series.
This series includes: Only Jesus of Nazareth Can Sit on the Throne of David and Only Jesus of Nazareth Can Be Israel's King Messiah. Additionally, he has written several tracts, including Muhammad or Jesus: The Prophet Like Unto Moses, and The Koran vs the Bible.
John earned a Bachelor of Science degree from Virginia Commonwealth University and was awarded a Ph.D. in Biblical Studies from Calvary College. He served as a Federal Agent with the US Treasury Department for 26 until retiring in 1998.