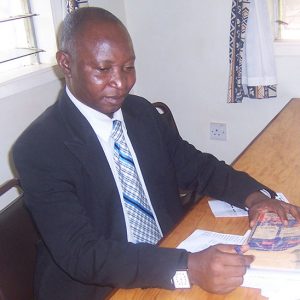 Before I knew Jesus as my personal and savior my life was miserable (broken heart) I was very drunkard. The major barrier at that time was ignorance of who God as and what he has done for me.
I remember it was in 1985. My friend Joseph witnessed me about good news of Jesus Christ I repent and placed my faith in the finished work of Christ and get saved and become a new creation in Christ as the bible say in John 1:12.
Now I am a Pastor sharing good news with the lost as obedience to clear command of Jesus.
Mathew 28:16-20, welcome to Tanzania
Pastor Amandus Amandi
[email protected]
Pastor Zaphania Masore Makori and
Pastor Amandus Amandi Preaching in Tanzania
Pastor Amandus Amandi witnessing in Mwanza, Tanzania