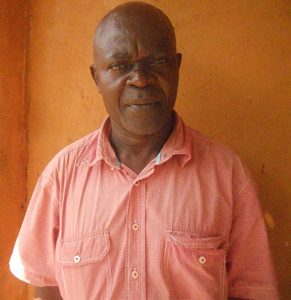 I was born in a nominal Christian family 58 years ago and my father taught me the Bible from a tender age. Though I didn't know what was in the Bible, my father made sure that he taught me how to recite the 66 books of the bible, which I did perfectly. The sudden death of my father at that tender age devastated our family and I was left alone with many siblings to take care of. In the African culture if the father dies the elder son becomes the head of the family by providing for the mother and the younger Children, which was not easy for a young boy like me at that time... But I thank God all 10 Children grew up.
In 1992 I received Christ in my life, and since then He has changed my life in that I am now a Pastor looking after God's flock since 2002. I am a trained clergy and have a Bachelor's Degree in Biblical studies which I obtained from Maryland Bible College and seminary in Baltimore USA.
I plant Churches and a Bible Teacher as well in a Bible College in Uganda
Married to my dear wife Jesca since since 1975 , with 8 Children and 6 Grand Children
Currently I am building up an evangelical team to reach the entire country of Uganda with God's message under Abba Father's International Fellowship .
Be blessed,
Pastor David Kisaame
[email protected]