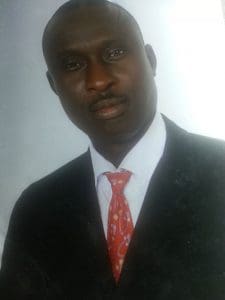 Testimony of Jesus Christ as my Lord Saviour.
I believe the holy Bible call the authorized King James version is the word of God. 2 Timothy 3:6
I believe God be the head within is the Father, Son and Holy Ghost. 1 John 5:7
I believe Jesus is the only begotten Son of God. John 1:18
I believe that the penalty of sin is death. Romans 6:23
I believe that God send Jesus Christ to died on the Cross in other to shed his blood to pay the penalty for all sin. Hebrew 9:22.1 Peter 2:24.
I believe that God raised Jesus of Nazareth from the death. Romans 8:11
I believe that Jesus of Nazareth will bodily return to set up his everlasting Kingdom. Revelation 11:15, Revelation 1:7
I believe that God will raise all from death and all man kind will stand in judgement before the holy God Of Israel. Revelation 20:12.
I believe that reconciliation with holy God of Israel external life is based upon confession of Jesus of Nazareth the only begotten son of God as saviour. Romans 10:9
We believe that God wonderfully create each person as male or female.
We believe that any form of sexual immortality ( including adultery, fornication, homosexuality behavior bisexual conduct) is sinful and offensive to God (Matthew 15 18-20) 1 Cor 6:9-10.
We believe that God has commanded that no intimate sexual activity be engaged in outside of a marriage between a man and woman.
MY CURRENT WORK FOR JESUS CHRIST.
Preaching the Gospel of our Lord Jesus Christ from one place to another.
From one village to another.
Distribution of free Holy Bibles to those who can not buy a copy as a result of poverty or rejection by the family as a result of coming to Christ .
Singing Gospel songs to win souls for Christ.
Distribution of free tracks.
Contact:
PASTOR OYEWALE ABEL
ABBA FATHER'S INTERNATIONAL FELLOWSHIP
P.O. BOX 120
EDE.
OSUN STATE
NIGERIA.
TELL.+2348035375916
EMAIL: [email protected]